---

Brian Grogan - Electronic Press Kit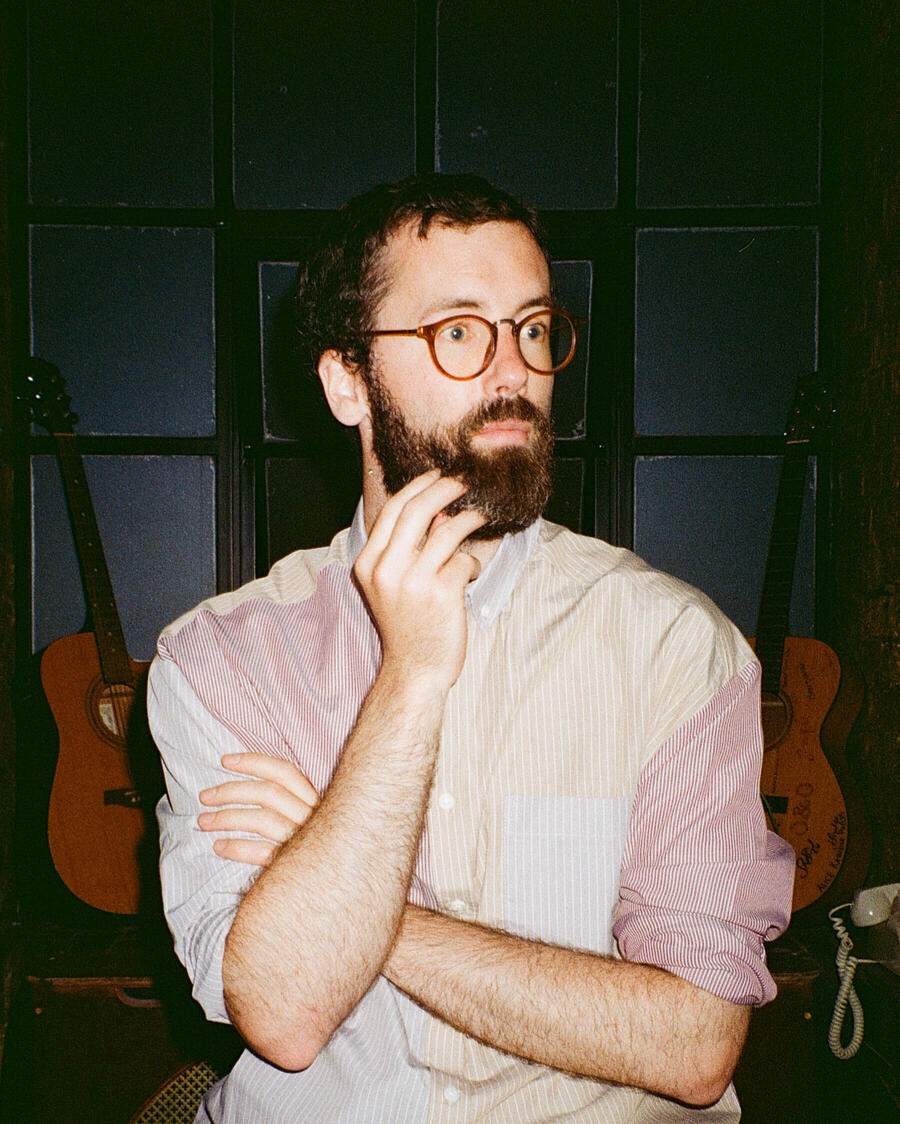 ''I love this song and I love the video as well...''
Gary Crowley - BBC London''Sounding amazing I think, for a one man band! Such a great, great song...''
John Kennedy - Radio X''...dripping with danceable, feel-good rhythmic beats...''
Folk Radio UK''Great tune with heart-warming lyrics and a gorgeous video that will grip you till the end!''
Futureproof Promotions
Bio
The new single 'Your Name' from Brian Grogan comes out on October 26th 2023 and tells the story of Brian's recent break up and upon hearing his ex's name in conversation with friends would trigger a deep sadness. ''Oh my mind is broken, everytime your name is spoken''.
This follows from his recent singles that have received airplay and attention from BBC Radio London's Gary Crowley and Radio X's John Kennedy, along with the critical accolade of many written blog publications.Brian tells of how 'Your Name' was written in tears and listening back to the demo recordings, you can even hear his voice crumble.It was written whilst in isolation in the winter of 2021. Over the Christmas period, instead of getting the flu medicine out, he decided to treat it as a writing retreat, and got busy with the pen.Brian plucks the strings and creates a haunting melody that accompanies a soul inspired drum beat that has become typical of Brian's recent releases. The arrangement that accompanies the sombre song, evokes emotion in the listener that can ring true to anyone who has ever suffered from a broken heart.Fiachra Mac Oriechtai (Lazy Habits, Fjokra) produced the song and has added a great soundscape of atmospheric, building guitars that are just as impactful as the orchestral string outro.It is painful when he speaks of another heartbreaking issue of a friend and their own struggle. A powerful song filled with many emotions, and another arrow in the ever growing quiver of this very talented songwriter.For fans of Ben Howard, Half Moon Run and 90s Sting.
Video
The official video for the previous single
'Haircuts'
OUT NOW!
Story by Brian Grogan
Filmed & edited by Kitty O'Neal
Gallery
Download the WAVs for 'Your Name' in the link below
Link is password protected. Please use password 'grogan'.